we would love for you to
partner with us!
volunteer_
Our volunteers are the engine that makes our programs work! About 7,000 volunteer hours each year to be exact! Our volunteer coordinator will get you plugged in. We can accommodate both individuals and groups, and have volunteer opportunities year-round. We'll teach you everything you need to know.
Serve on our housing or facilities projects.
We provide a hands-on and safe environment for volunteers to learn basic construction skills and no previous experience is necessary.
Mentor others through our work readiness programs.
You'll help participants develop essential workplace skills and grow their confidence.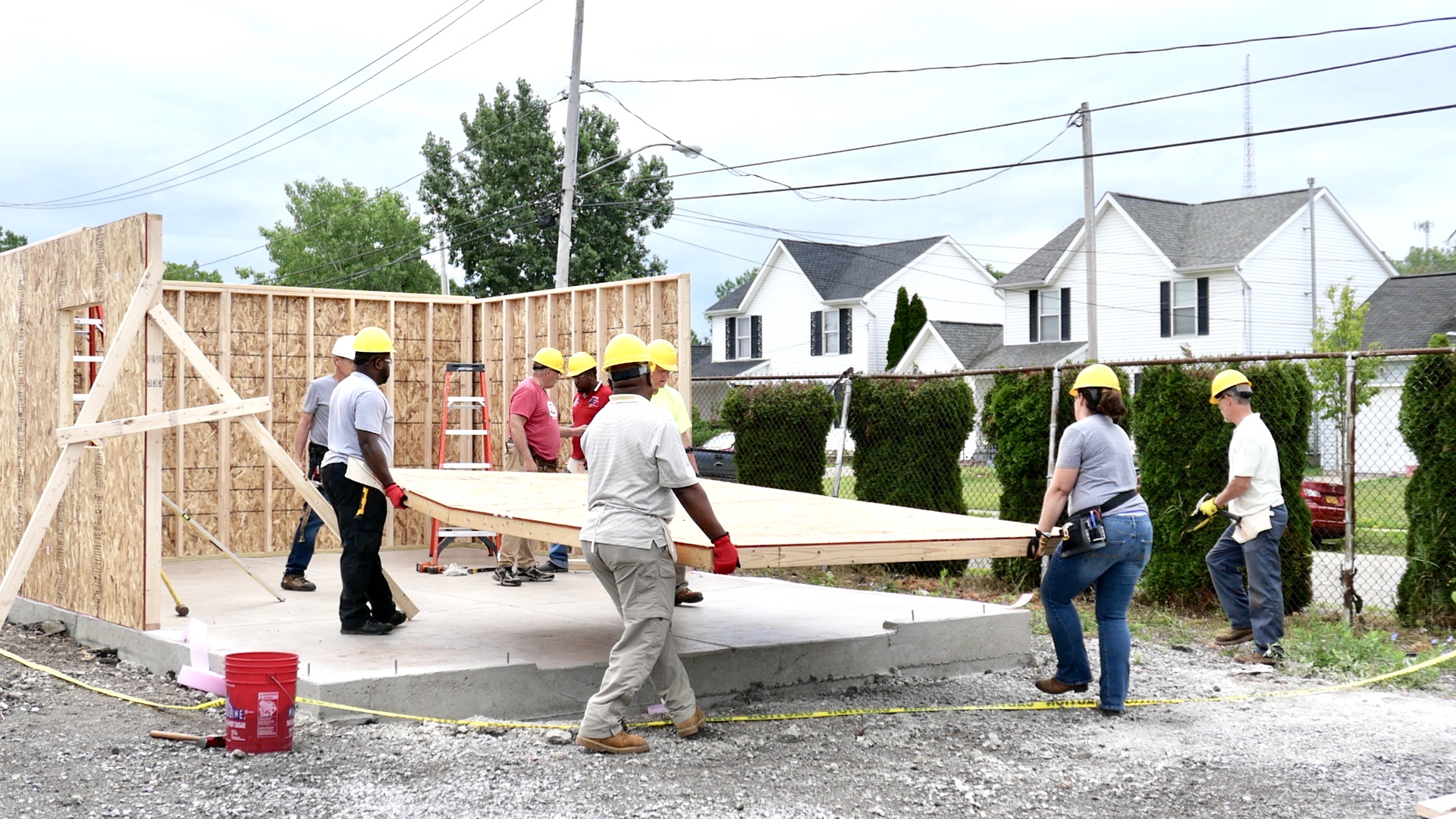 employ_
We're looking for construction employers in Western New York to hire our recent Construction Core program graduates into entry-level positions that are accessible by public transportation.
Give affordable
homeownership opportunities
to Buffalo residents.
Create new opportunities
for individuals to land and keep sustainable employment.
Enable community organizations to put their best foot forward through our facilities maintenance services.
Help bring the Kingdom
of God here to the Buffalo area.
LET'S GET TO WORK 2022
$12,510
of
$50,000
raised
community loan fund_
Our Community Loan Fund provides a low-risk, high-reward alternative to traditional bank financing, which has long acted as the gate-keeper to owning a home. Our fund gives potential homeowners access to alternative financing in order to invest in their family's future. As a contributor, you'll not only be gaining interest, but you'll also be helping Buffalo area neighborhoods for years to come. Your gift will help open doors to financial security, increased net worth, and neighborhood stability through homeownership.
We're obsessed with leaving things better than we found them.
Want to start something new?
If you are: 
Looking to volunteer your time and skills

An organization looking for facilities support

Interested in a quote
We'd love to have you join us in our work to create opportunities and connections in Western New York.